WORKSHOP ON REVIT ARCHITECTURE
Department of Civil Engineering of Swami Keshvanand Institute of Technology, Management & Gramothan organized a two day workshop on Revit Architecture on 9-10 October 2020. This is a latest software widely used in the industry. This workshop was organized to make students ready for the industry. More than 30 students participated in the workshop. Experts from the industry were there to provide training to the students.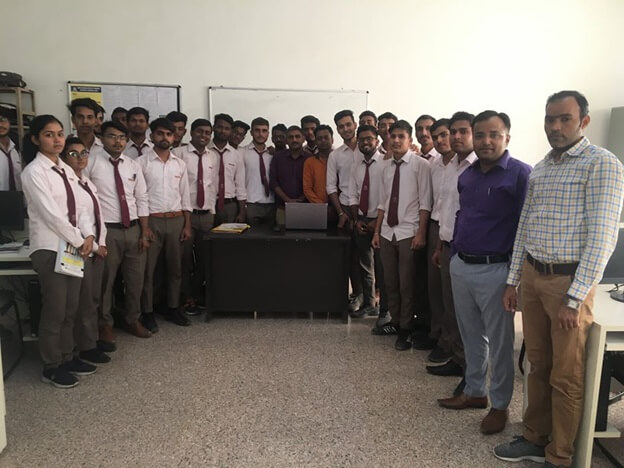 WORKSHOP ON CONCRETE MIX DESIGN AND VISIT TO RMC PLANT
A workshop on Concrete Mix Design and a visit to RMC plant was organized by Student Chapter of Indian Concrete Institute at Swami Keshvanand Institute of Technology, Management and Gramothan, Jaipur in association with K. S. Creation, Jaipur and Triangle Engineers Pvt. Ltd., Jaipur on February 27, 2019. The event was graced by the presence of Mr. Vinay Gehlot (Chairman ICI-RSC), Mr. Mahesh Singhal (Secretary ICI-RSC), Dr. Bhavna Tripathi (Treasurer ICI-RSC), Dr. D.K. Sharma (Head, Civil Engg, SKIT) along with faculty members. The workshop was attended by more than sixty participants from SKIT, GIT and JECRC University 
A descriptive and informative presentation on 'Concrete Mix Proportioning - Guidelines' was delivered by Dr. Bhavna Tripathi (Associate Professor, Civil Engineering, Manipal University, Jaipur). It was a very insightful deliberation covering the design steps along with the latest modification made in IS: 10262 – 2019. She also explained the difference between theoretical and real life problems and how to solve them. The importance of water cement ratio, material quantities, admixtures, fly ash and other relevant topics were discussed during the presentation. The presentation concluded with a interactive session with the students. The presentation was followed by Certificate Distribution Ceremony in which all the students were provided with gifts and certificates for participating in the workshop.
A site visit to Triangle Ready Mix Concrete plant was arranged for all the participants. The students got to learn about various tests performed on site and their uses. They also learned the entire functioning of the plant and in what proportion do we need to add the material to get the desired mix. The event ended with high tea and thanks deliberation.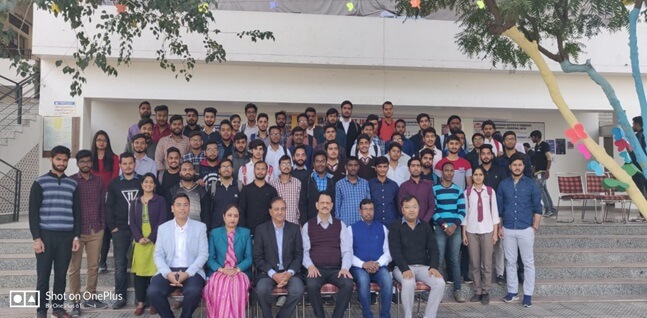 WORKSHOP ON CONCRETE MIX DESIGN BY WONDER CEMENT
Workshop on "Design mix concrete" organized by Wonder cement on 8th August, 2018.