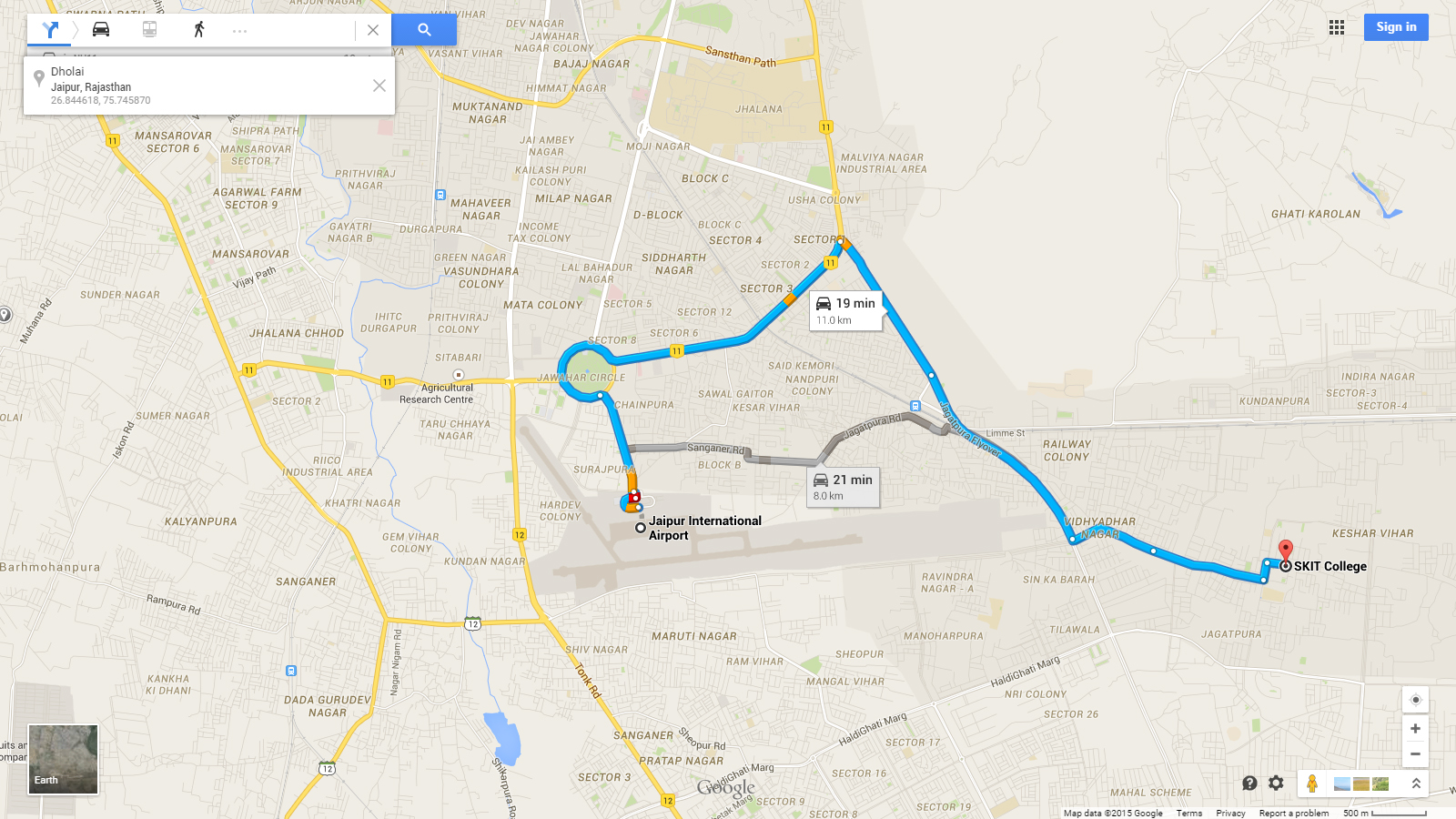 Airpot to SKIT
Flying into Jaipur International Airport
The institute is located just 20 minutes away from the airport. If you happen to fly into Jaipur, one could easily take a cab from the airport to get to the institute.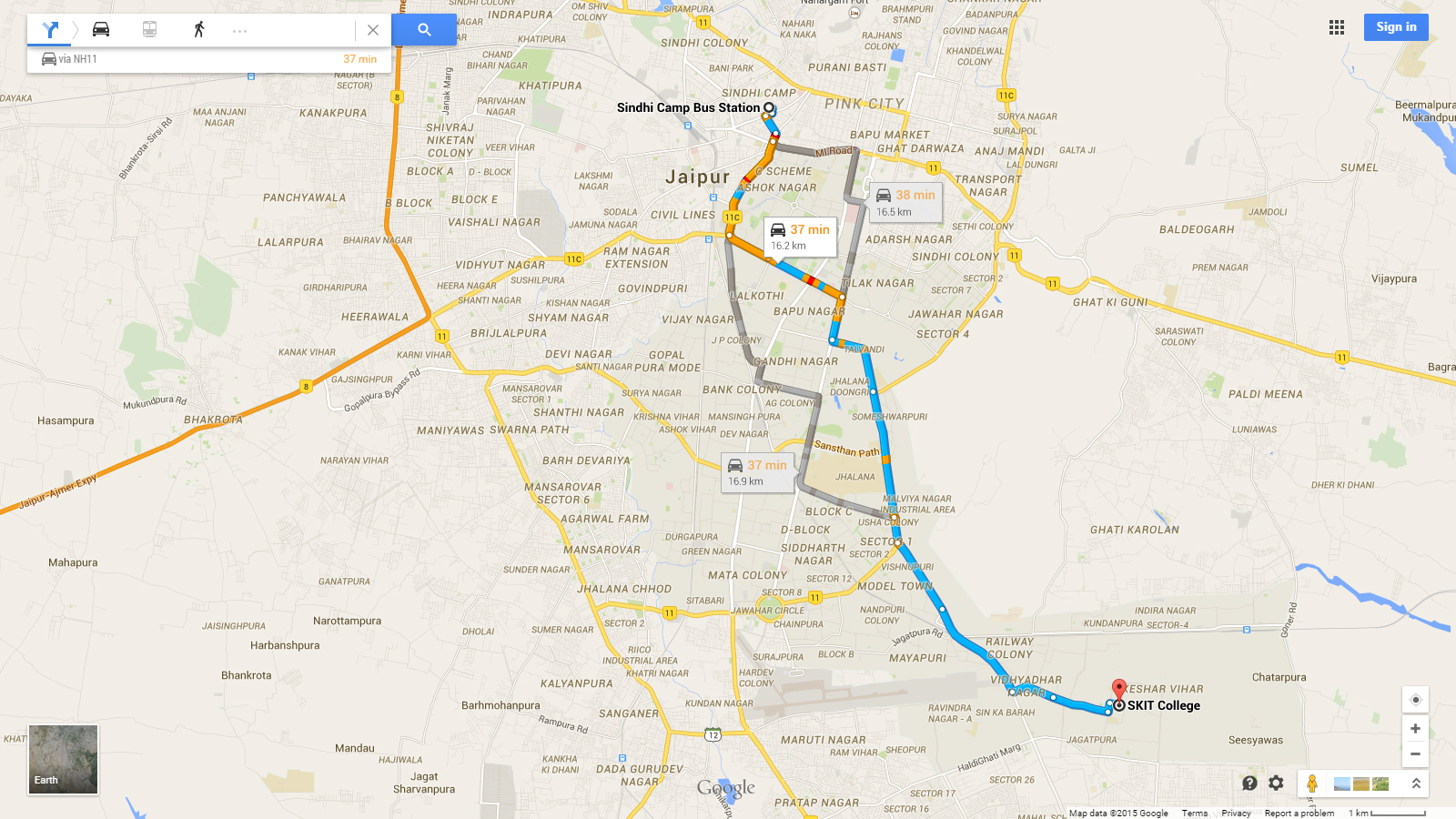 Bus Station to SKIT
Taking a bus to the institute
If you are travelling by a bus to the institute, one could take the bus No. 8 from Balaji turning in Malviya Nagar onto the Jagatpura road. The last mile connectivity is provided by tempos and auto rickshaws that ply in abundance from the Jagatpura road to the institute. Shared cabs are also available.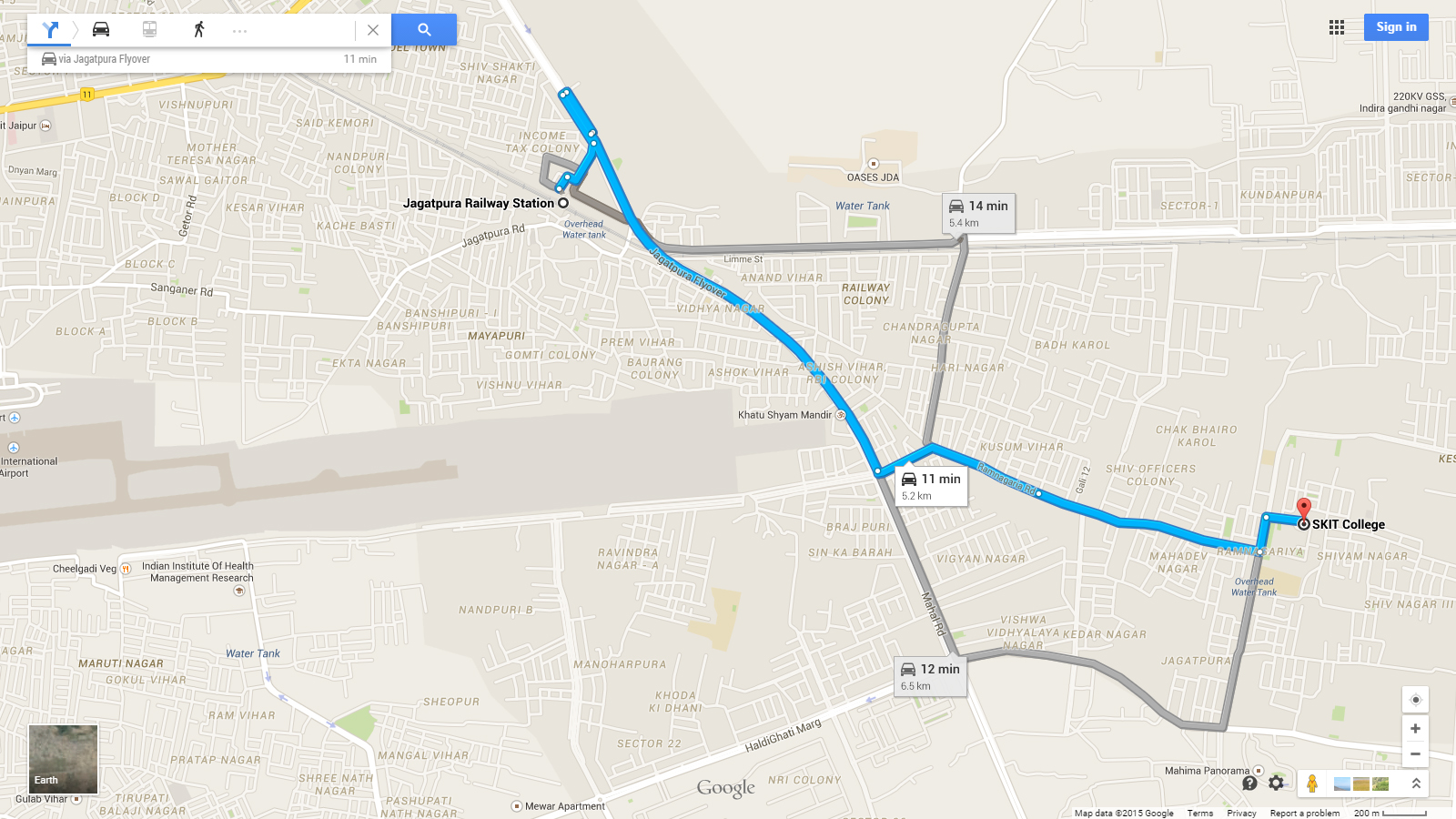 Railway Station to SKIT
Taking a train to Jaipur
If you are travelling into Jaipur by train, one is advised to alight at Jaipur Junction. The institute is located approximately 15 km from the station and it may take up to 40 minutes travelling to the institute by a cab. Other suitable railway stations to use in Jaipur include Gandhinagar station that reduces the distance by a good 5 km and the onward travel time by 20 minutes. Jagatpura railway station is the closest to the institute at just 5 km. However, one is strongly advised to check on train halt at the station as also onward travel arrangements before alighting at the station.