Hackathon Organized 
Department of CSE, SKIT served as a nodal center for the Software edition of "Smart India Hackathon 2020" in association with the Department of MHRD, Government of India, and AICTE in the month of Aug 2020

Organized "Web Hack and HR Conclave: Recruitment and Technology 4.0" 

in association with TEQIP - III RTU (ATU), in September 2020
Department of Computer Science and Engineering organized Programming Contest "Hackathon-II" 2019 in association with TEQIP - III RTU (ATU), in February 2019
Hackathon Participations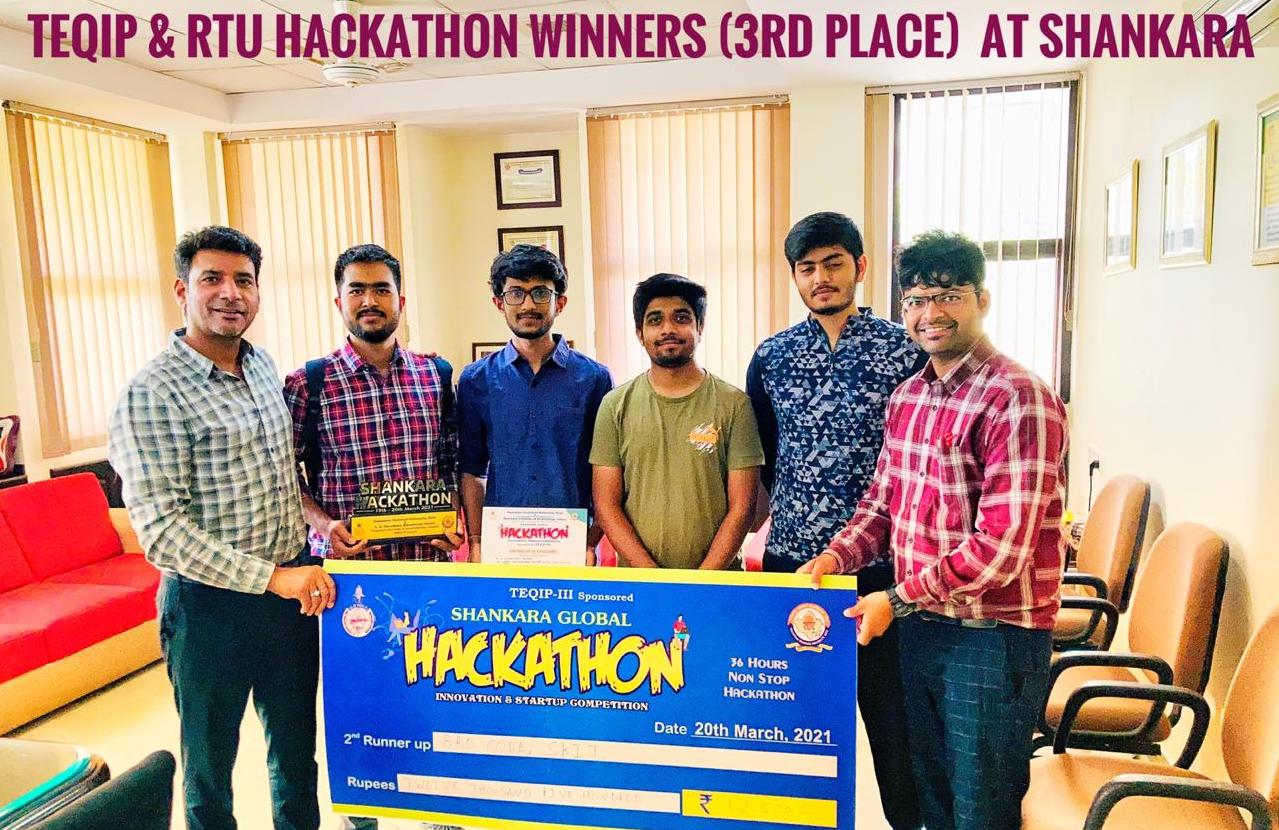 SKIT TEQIP - III Team won (3rd position) RTU Hackathon organized at Shankara Institute
Achieved 3rd rank at National Level: SKIT team was selected in top 3 teams in SIH 2019 Software edition organized by Government of India, under Schneider Electric Company (Total 14,000 students out of 2,00,000+ students were called for SIH - 2019 Finale).
Achieved 2nd position in TEQIP - III sponsored RTU, Kota Hackathon 2018 at Arya College of Engineering and Information Technology, Jaipur, Rajasthan.
Achieved 1st position in Hackathon (LNM Hacks) at LNMIIT - 2018, Jaipur, Rajasthan.
9 students got internship opportunities in IBM for 6months through IBM HackChallenge - 2018 at Banglore.
Participated in Eduhack Hackathon - 2018 organized by Government of Rajasthan(DOIT) at Government Polytechnic College, Bikaner, Rajasthan
Achieved 10th Rank at National level in Smart India Hackathon - 2018, organized by Ministry of Ayush, Government of India at Kolkata.
Participated in The Smart India Hackathon - 2017 organized by the Government of India, at Noida.