MOUs
Mechanical Department has tied up with CADD Centre for CAD courses for its students.
An MOU has been signed with Instrumentation Ltd., Kota to identify collaborative projects under Industry – Institute Interaction.
e-Yantra Lab
In collaboration with IIT Bombay and MHRD under the National Mission on Education through ICT program of Government of India, an e-Yantra: Embedded System and Robotics Laboratory has been established.This lab is playing a vital role in enhancement of Robotics and Automation skills among students and faculty members.
Virtual Lab Nodal Centre
Virtual Lab Nodal Centre has been established by IIT Delhi (An initiative of MHRD under the National Mission on Education through ICT). The centre is helping students for virtual experimentation and remote access of Lab facilities in IITs.
Student Chapters of Professional Bodies
ASME Student Section
The ASME Student Section SKIT, Jaipur was established in December, 2009 to provide the mechanical engineering students with the opportunity to enhance their knowledge of the technical world, showcase talent and network with professionals and other student members from all over the world.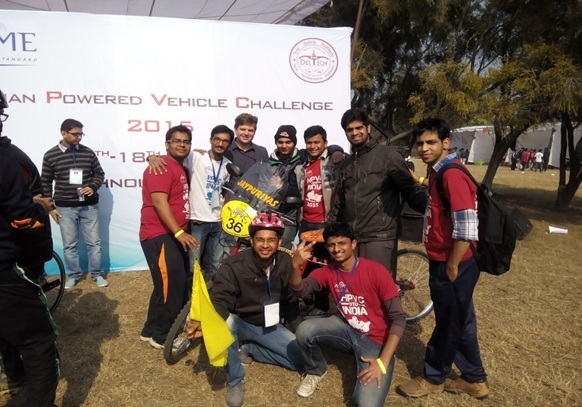 SAE-INDIA Collegiate Club
SAE India is an affiliate society of SAE International, registered as an Indian non-profit engineering and scientific society dedicated to the advancement of mobility community in India. As an individual member driven society of mobility practitioners, SAE India comprises members who are individuals from the mobility community, which includes engineers, executives from industry, government officials, academics and students.