IE STUDENT CHAPTER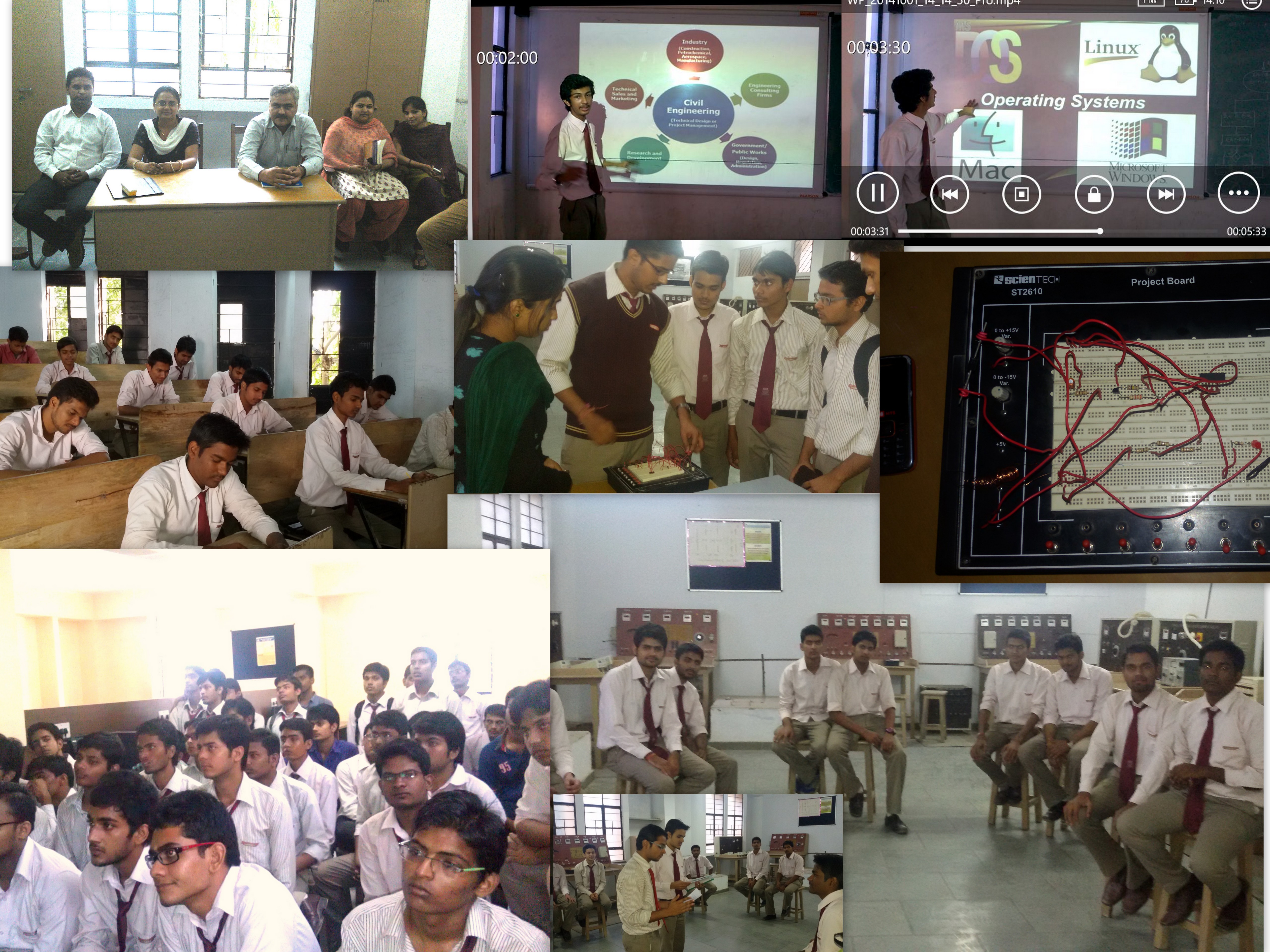 Vision : To improve learning in advanced technology and to promote research in core and interdisciplinary domains.
Mission : To develop expertise in areas of power systems, power electronics and electrical machines and related fields and to contribute to the society and nation by developing innovative practices and conducting research in major areas of electrical engineering. 
The Electrical Technical club (ETC) – was formed under IE Students' chapter with the motto of organizing student centric activities like arranging expert lectures, arranging talks to motivate students for higher studies and for preparations of competitive exams, interdisciplinary programmes, quizzes, product and project demonstration, social as well as non-technical activities. Each of the activities offer unique opportunities for students to develop competitive skills, character and leadership skills.
Calendar for 'Electrical Technical Club Activities
Session: 2018-19
| | | |
| --- | --- | --- |
| Sr. No. | Date | Name of The Activity |
| 1. | 22/08/2018 | Technical Debate Competition |
| 2. | 26/09/2018 | Interactive Session |
| 3. | 24/10/2018 | IOT Workshop |
| 4. | 06/02/2019 | Project Expo |
| 5. | 13/03/2019 | Lets Talk with Sandeep Meghani |
| 6. | 03/04/2019 | Tech-Talk. |
Session: 2017-18
| | | |
| --- | --- | --- |
| Sr. No. | Date | Name of The Activity |
| 1. | 13/09/2017 | Collage message making competition |
| 2. | 27/09/2017 | Technical Quiz Competition |
| 3. | 10/01/2018 | Technical Debate competition "Point to be Noted" |
Session: 2016-17
| | | |
| --- | --- | --- |
| Sr. No. | Date | Name of The Activity |
| 1. | 24/08/2016 | Technical Symposium: Fountainhead – Paradigms of Digital Electronics: A Bird's Eye View from Foundations to Frontiers |
| 2. | 18/01/2017 | IE's Academic quiz contest |
| 3. | 08/03/2017 | PowerPoint Presentation competition |

Session: 2014-15
| | | | |
| --- | --- | --- | --- |
| S.N. | Event/Activity | DATE | Day |
| 1. | Objective Test (based on Physics, Chemistry,     Mathematics, Electrical Machines, Circuit Analysis, Reasoning, Aptitude) | 06/08/2014 | Wednesday |
| 2. | Technical Quiz   Round 1   | 13/08/2014 | Wednesday |
|   | Technical Quiz Round 2 | 20/08/2014 | Wednesday |
| 3. | PowerPoint Presentation Workshop on – "How to Make PowerPoint Presentation" | 17/09/2014 | Wednesday |
| 4. | PowerPoint Presentation Competition on "Contribution of an Engineer to Our Society" | 24/09/2014 | Wednesday |
| 5. | Project Making Competition(Mobile Charger) | 10/10/2014 | Wednesday |
 Session: 2013-14
S.No.
Competition
DATE
Day
1.
Electrical Technical Quiz 1
11/09/2013, DC Machine Lab
Wednesday
2.
Electrical Technical Quiz 2
13/11/2013, DC Machine Lab
Wednesday
3.
Seminar on 'Instructions for Paper Presentation', by Shobhit Ahuja, Lecturer, EE
9/10/2013
Wednesday
4.
S2S Interaction Session- 'Solar Power LED Streetlight with automatic Intensity Control'
29/1/2014
Wednesday
5.
S2S Interaction Session-

'PLC-based load sharing'
'Implementation of smart grid in substation'

5/2/2014
Wednesday
6.
Objective Test (comprising Aptitude, Mathematics, Transistors, GK & Reasoning sections)
19/2/2014
Wednesday
7.
Powerpoint Presentation Competition
2/4/2014
Wednesday
8.
Project Making Competition
23/4/2014
Wednesday