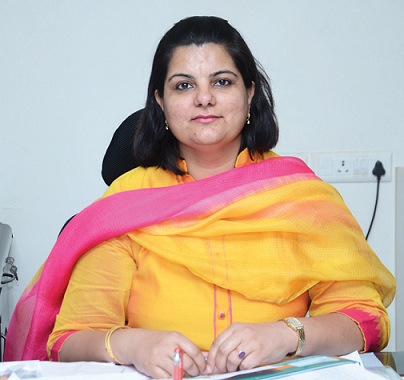 Rachna Meel
Registrar
Since its inception in the year 2000, the journey of SKIT has been rewarding and satisfying. Overcoming various challenges, the college is now firmly rooted and competent to offer various course –choices in Engineering, Management and Pharmacy sectors.
Here, we carve the fresh raw students into magnificent and competent professionals in their desired arenas. Our focus on values and principles make our students confident to march onwards with zeal towards their goals - of being placed in reputed organizations, becoming entrepreneurs or industrialist serving the society and nation at large. Various extracurricular activities at SKIT, provide a platform to the students to showcase their talents and skills.
The catalytic soft-skills training help to polish their personalities with the tools of preparedness, foresight and strategies which aid in moulding an institution or an individual to the path of growth and excellence.
I welcome the students to embark on a journey of success guided by our torchbearers and the best team equipped with pedagogical and research skills.