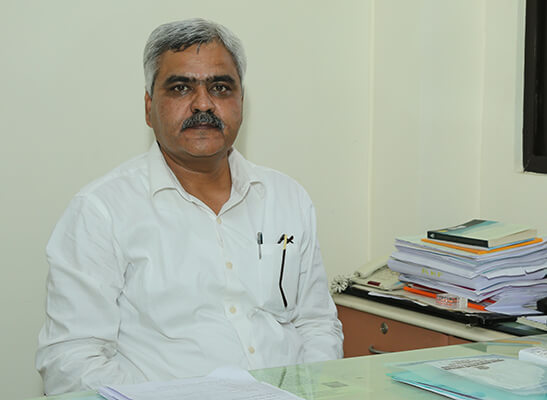 Prof. (Dr.) Ramesh Kumar Pachar
Principal
Engineering is a functional interface between science and society. When the two domains are so inextricably linked, it becomes pertinent to implant strong foundations among our future engineers so that they can reap positive outcomes for their personal development as well as for the growth of the nation. In the present age of robust technological advancements, students just need a few catalysts that can stimulate their potential and can guide them in choosing the right thing at the right time through the right way.
SKIT for the last 15 years has not spared any effort in playing a catalyst's role in fulfilling the aspirations of its students. It gives us immense pleasure to hear from our alumni about their continuing journey of success which they have achieved through their strong foundation. SKIT nurtures the individual talent and shapes it according to the individual needs. In the last few years, the institute has employed some unprecedented experiments that all move in the direction of the welfare of our students. With our futuristic vision, we wish that our students map greater scales of achievements and be proud for what they become in their lives.
Best wishes to our new entrants.