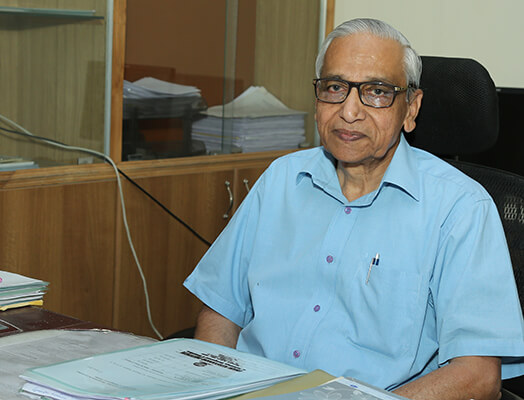 Prof. (Dr.) S.L. Surana
Director (Academics)
With every new academic session come new challenges, waiting to be translated into new opportunities. At SKIT, our vision keeps us focused and directed. Our values and our discipline make our journey productive and encourage us towards new horizons. We remain committed to walk with our students and help them realize their dreams and aspirations by channelizing their energies into varied directions that enables them to face the new global corporate challenges in the modern scenario and polish their multifaceted skills to become competent technocrats, entrepreneurs and industrialists serving the nation.
With a talented and committed team of professionals and academicians and a well -equipped infrastructure, the green SKIT campus offers an ideal backdrop for equipping the fresh students with the latest technological and communication skills to convert their ideas into functional realities. Here, at SKIT we try to make our students those fruit laden trees which serve mankind at large. The institute is committed to promote excellence and service through its untiring efforts to grow continually.
I take this opportunity to welcome the new students and assure their parents that their pursuit for successful career will be rewarding at SKIT.