ASME Student Section - The ASME Student Section SKIT, Jaipur was established in December, 2009 to provide the Mechanical Engineering students with the opportunity to enhance their knowledge of the technical world, showcase talent and network with professionals and other student members from all over the world.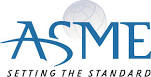 This club has about 200 student members at present.
The ASME Student Section SKIT has organized many events over the years. Moreover; student members participate in ASME SPDC and ASME HPVC every year and have won several prizes competing against students from IITs and NITs.
| | |
| --- | --- |
| ASME SPDC 2011 AT SKIT, JAIPUR | ORGANISING TEAM OF SPDC 2011 AT SKIT, JAIPUR |
| RUNNER UP TEAM, SDC IN SPDC 2014 AT BITS, PILANI | UNMANNED AIR VEHICLE FOR SDC IN SPDC 2014 AT BITS, PILANI |
| ASME AT SKIT, JAIPUR | REMOTE REPAIRING ROBOT FOR SDC IN SPDC 2013 AT KLU, VIJAYAWADA (3rd PRIZE) |
| SKIT TEAM, ASME HPVC 2014 AT IIT DELHI | HUMAN POWERED VEHICLE FOR ASME HPVC 2014 AT IIT DELHI |
| SKIT TEAM, ASME HPVC 2015 AT DTU, DELHI | HUMAN POWERED VEHICLE FOR ASME HPVC 2015 AT DTU, DELHI |
| |   |
| Winners of IM3D Asia Pacific, E-Fest 2019 at VIT Vellore |   |