Blood Donation Camp organized
Blood Donation Camp organized at large scale and 1077 units of blood collected.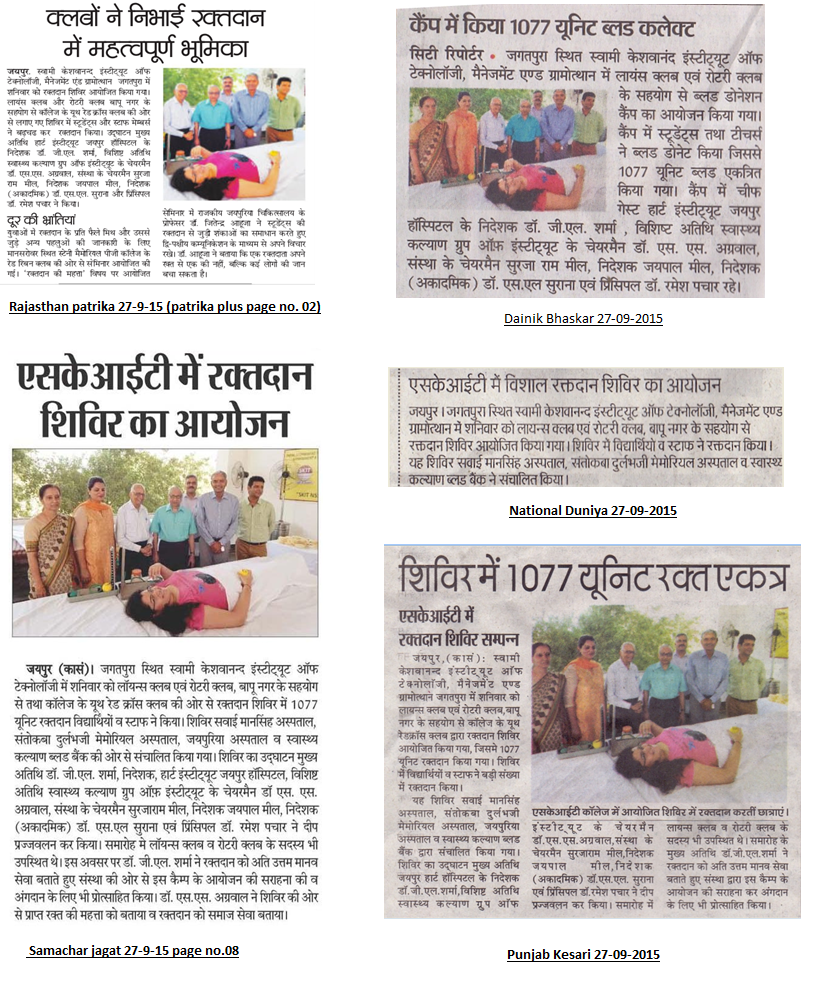 Solar Plant at SKIT
Swami Keshvanand Institute of Technology, Management and Gramothan, (SKIT) has taken up a project of 440 kW solar power plant to be established in its campus. The project was inagurated recently by the chief guest Gajendra Singh, Ministry of Industry, Rajasthan, B K Doshi, MD, RREC as preciding guest, S S Meena, Director, RVVNL, Surjaram Meel, Chiraman SKIT, Jaipal Meel, Director, Prof. S. L. Surana, Director Academics, Dr. S K Kalla, Director Development and Welfare, and Dr. Ramesh Pachar, Principal SKIT.
Visit to Doordarashan Kendra Quiz - Prashnottari
Our students visited to Doordarashan kendra Jaipur for Quiz show "Prashnottari" and it was telecasted by DD Rajasthan Chanel on 10-10-2015
Timing : 05:10 PM & repeated on Sunday morning 05:00 AM
DD Rajasthan Chanel may be wached on other operators on following channel numbers.